Northern California
Centuries, Fun Rides
May
5/1 Grizzly Peak Century: Campolindo High School, Moraga. 52 mi., 76 mi., 102 mi. A hilly Scenic ride in the east bay hills with an optional loop north to Martinez. Optionally ride an additional loop in the east bay hills south to Castro Valley. Fees: $80, $90 after 4/10. Fee includes: rest stops with food, lunch, route sheet, map, route marking and SAG support. http://www.grizz.org/century
5/7 Mr. Frog's Wild Ride: Feeney Park, Murphys. Four brand new rides this year in Calaveras County Gold Country. Wild, Mild, Tame, and Just-Right Rides. After-ride party with homemade BBQ. mrfrogswildride.org
5/7 Siskiyou Scenic Bicycle Tour: Yreka. 5 routes: 101,67,40,39 & 21 mi. 101 mi. is a completely new route, going through central & south Siskiyou County. 67 mi. route is our classic half century ride from "The Siskiyou Century" from years past. 40 & 21 mi. routes will be unchanged from last year, but the rest stops & directions will be marked much better than last year. Completely new 39 mi. hill climb, mostly gravel over Greenhorn Summit to Fort Jones and back over a slightly different route. Very challenging with 4,115 ft of elev. gain. Of course there is amazing scenery, even if the Cloud Monsters are out on the mountains! Visit www.siskiyouscenic.com to check out all the routes & register.
5/7 Wine Country Century: Luther Burbank Center, Santa Rosa. 34 mi., 100 km., 100 mi. routes. Cruise the scenic Sonoma County backroads, enjoy the easy riding of the Santa Rosa plain, the rolling West County pasturelands, the towering redwoods and, of course, miles of verdant vineyards! Fuel your ride with opulently-stocked rest stops staffed by welcoming volunteers and, at the end, enjoy a catered meal and choice of beverage while you relax. Fee includes lunch, SAG, radio support, maps, www.winecountrycentury.com
5/14 Central Coast Double: Paso Robles. Double metric: 123.4 mi., w/8,299 ft. of elev. gain. centralcoastdouble.com
June
6/5 The Sequoia: Foothill College, Los Altos Hills. 3 routes: 101 mi. w/10,000 ft. gain; 68 mi., w/7,800 ft. gain; 57 mi., w/6,400 ft. gain. A rundraiser supporting local cycling orgs and the Coastside Community & reg. includes a Voler Jersey! These challengingly beautiful routes have miles of amazing forested climbs, vast ridgetop vistas, cool redwood canyons, & bucolic coastal and ag lands, our famous route support and a delicious finish line meal. Are you up for it?! email: sequoia@westernwheelers.org or www.westernwheelers.org/sequoia
6/11 Gold Country Challenge: Grass Valley/Nevada City. Road & gravel bike rides. Ride beautiful and historic back roads of Nevada County's gold country along the scenic Yuba River. Road rides include challenging 100, 75, 55 and 35 mi. Gravel rides include challenging 49 and 29 mi. options. Excellent route support. Enjoy a post-ride meal and beer under the pines. Stay for the downtown Nevada City Brewfest Saturday / evening and the Nevada City Classic pro ride on Sunday. Event supports Grass Valley Rotary and Big Brothers/Big Sisters of Northern Sierra. Early discounts rotarygoldcountrychallenge.com.
6/11 Ride Home 2022 HIF Cycling Event for Housing: Hellyer County Park, San Jose. 15 mi., 30 mi. routes. A fundraiser to prevent homelessness & help individuals and families in San Mateo and Santa Clara counties stay securely housed. For 33 years, HIF has helped families & individuals who live & work in Santa Clara & San Mateo Counties to secure & maintain stable housing. Reg. includes a barbecue lunch, a beer ticket, a swag bag, and live music.
6/25 Alta Alpina Challenge: Markleeville. Experience the scenic beauty of classic wild Sierra roads and passes with no traffic lights, just a dozen stop signs, & a limited number of other riders. Register to ride one or more of your favorite scenic pass(es) or earn the opportunity to get a coveted finisher jersey by registering for the classic 5 Pass Challenge (Carson-Ebbetts-Ebbetts-Monitor-Monitor), the new 7 Pass Challenge (add Luther and Blue Lakes), or the 8 Pass Challenge (The World's Toughest Double Century). www.altaalpina.org/challenge
July
7/16 Fall River Century: Inter-Mountain Fairgrounds, McArthur. 25, 62, 100, and 120 mi. Moderate difficulty rides in forested and volcanic areas of California. Fees include breakfast, rest stops, SAG support and a fine after-the-ride meal. T-shirts are extra, the famous Fall River Century jerseys are available on the day of the ride. www.fallrivercentury.com
7/16 Death Ride: Tour of the California Alps: Markleeville, Lake Alpine. Ride one or all 6 passes to build a ride up to 103 mi. on a fully-supported course with epic climbing! 6 categorized climbs offering both sides of: Monitor Pass 8,314'; Ebbetts Pass 8,370'; Pacific Grade 8,050. Check-in in Friday 7/15 and shop the expo. Finish line expo with food, music, massage, vendors, and camaraderie! www.DeathRide.com
7/17 Ride for Palestine: Berkeley, Albany and Richmond. 11-mi. ride along the scenic Bay Trail. Fundraiser for the Middle East Children's Alliance's programs for arts, sports, counseling, education for children in Palestine & Lebanon. $50 for adults 18+, $25 for youth 10-17, free for children under 10. (Youth & children must be accompanied by adult 21+). Reg. include water bottle, t-shirt, post-ride festival with delicious food, live music, entertainment. www.rideforpalestine.com
7/23 Giro Vigneti Health & Wellness Cycling Tour: Healdsburg. Four options 25, 39.1, 59.6, 82.5 mi. routes with an optional 24 mi 3,600 ft hill climb in the Wine Country! Full support & post-rode meal. Presented by the Rotary Club of Healsburg. GiroVignetiHealdsburg.com
September
9/10-17 California Coast Classic Bike Tour: San Francisco-Los Angeles. 8-day, 525-mile ride that raises funds for the Arthritis Foundation. This boutique 22nd annual tour along California's iconic Highway 1 is fully supported, open to beginners as well as experienced riders, and e-bike friendly. Join 250 cyclists who are helping people with arthritis as they enjoy ideal weather & explore the spectacular scenery of Monterey, Big Sur, Morro Bay, Solvang, & Ventura. Reg. arthritis.org/CaliforniaCoastClassic
9/11 Tour de Tahoe - Bike Big Blue: Stateline, Lake Tahoe, NV. 72 mi. ride s. Full support, rest stops, SAG and post ride pool party. Limited to 2,000 participants. www.bikethewest.com
9/24 Napa Valley Ride & Walk to Defeat ALS: Napa, Justin-Siena High School. Choose between a 9, 28, 47, 62-lite (flat), 62-challenge, or 100 mile route through beautiful Napa County. For any non-cyclist there is a short walk option offered. All routes have rest stops, SAG vehicles, and route monitors. The post-ride festivities include a lunch, beverages (beer, wine, and non-alcoholic), a live band, massage tent, and more. This is a fundraising event for the ALS community and the Golden West Chapter of The ALS Association. www.NapaValleyRide.org
9/24 Lighthouse Century: Morro Bay High School. Relatively flat 75 and 50 mi. routes along Hwy. 1 and a more difficult full century that travels east toward Paso Robles before returning to join the other routes on Hwy. 1. Experience scenic coastal vistas and cool ocean breezes. Limited to 1000 riders. Slobc.org
9/25-10/1 31st Annual OATBRAN: One Awesome Tour Bike Ride Across Nevada. Stateline Lake Tahoe, NV to Great Basin National Park, Baker, NV. Fully Supported Motel style tour on US Hwy 50, America's Loneliest Road. 5 days of riding 415 miles with 17,000 feet of climbing. Limited to 40 participants. www.bikethewest.com
October
10/1 Sacramento Century Challenge: Capitol Mall, Sacramento. 2 options: 1. In person bike ride on Saturday thru the scenic Delta wine region. Fun and flat distances: 100 mi., 63 mi., 36 mi., 16 mi. Please join us for our Post Ride Festival with live music, great food and beer and wine vendors. 2nd option: Do a self-directed physical activity of your choice. Get out and walk, run, hike, bike or swim! Any physical activity of your choice counts! Reg. for both options opens 6/1. www.sacramentocentury.com
10/2 Tour de Cure: Sonoma State University, Rohnert Park. 100 mi., 63 mi., 30 mi., 12 mi., in Sonoma Wine Country. Expect well-marked routes, with safety marshals, safety vehicles and fully stocked rest stops to fuel your journey! Registered participants will enjoy lunch, diabetes resources, family activities, music and wine at the end of your event route. diabetes.org/tdccalifornia
10/2 Mount Diablo Challenge: Danville. A 11.2 mi., individually-timed climb 3,249 feet to the summit of Mt. Diablo starting up South Gate Road. mountdiablochallenge.org/
10/8 3F Century: Colusa. A Flat, Fast, & Fun bike ride! Century, Metric Century and 39 mi. rides. A GREAT first century. The course is really flat. The routes travel along the Sacramento River, through orchards and rice fields and around the Sutter Buttes. SAG support, great rest stops, post ride meal, first century completion patch. 3fcentury.com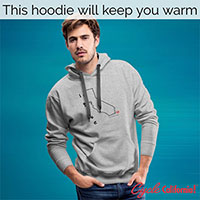 Southern California
Bike to Work Event
May
5/19 SANDAG Bike to Work Day: San Diego. 6 - 9 a.m. Register (even if you work remotely) & pedal to one of the many pit stops around San Diego & pick up a t-shirt, snacks, & encouragement! Reg. & info at SANDAG.org/BikeMonth
Centuries, Fun Rides
May
5/14 25th Barrio Logan Gran Prix: San Diego. .8-mi. course takes place in historic downtown Barrio Logan. Join in the thrill of fast-paced heart pounding competitive bicycle racing by pro racers and top-level amateurs. Free kids' bike safety rodeo. sdbc.org/barrio-logan
5/14 SoCal Ride & Rally to Defeat ALS: Dos Vientos Park. 25 or 40 mi. route through the Conejo Valley. For any non-cyclist there is a 6-mi. hike or short, family-friendly, walk option offered. All routes have rest stops, SAG, & route monitors. The post-ride festivities include a lunch, beverages (beer, wine, and non-alcoholic), a live band. A fundraising event for the Golden West Chapter of The ALS Association. www.socalride.org
5/21 San Diego Century: Cardiff by the Sea. 33 mi. Rancho Santa Fe Course; 67 mi. Three Witches Course; 102.5 mi. Purple Monster routes. Full support on all rides, food truck at finish, swag for everyone! sandiegocentury.com
5/28 Heartbreak Hundred: Los Padres Nat'l Forest. Stage 3 of King of the Mountains Century Challenge. 10 mi. w/8,800 ft. of climbing. No traffic lights & only 4 stop signs! planetultra.com
June
6/4 Eastern Sierra Double Century: Bishop. 190 mi. 10,200 ft. climbing. planetultra.com
6/4 Ojai Valley Century Bike Ride: Topa Mountain Winery, Ojai. 31 mi., 63 mi. 101 mi. full century, 102 mi. Hammerhead Century. Double metric, 134 mi. Century follows the roads used by the Tour of Calif. over Casitas Pass. ojaivalleycentury.org
6/11 Tour of Two Forests: Santa Clarita. 200 mi. riders traverse parts of Los Angeles, Ventura and Kern Counties, passing through Ojai, then up Pine Mountain to Lebec and back to the finish. Planetultra.com
Gran Fondos
June
6/11 Giro di San Diego Granfondo: Ryan Park, Escondido. 20 mi. Piccolo Fondo; 32 mi. Medio Fondo, 56 mi. Palomar Metric; 95 mi. Mesa Grande Century. Enjoy the best riding San Diego has to offer. Or, do a 30-day challenge, 5/13-6/11: earn climbing challenge achievement pins at 10K ft., 25K ft., 50K ft., 100K ft. Earn distance challenge achievement pins at: 250 mi., 500 mi. 750 mi., 1,000 mi. All participants of the 30-Day Cycling Challenge will receive a commemorative bib, free t-shirt, a medal and have access to the custom website to track their progress. All ride data must be uploaded within 24 hours of the ride. girodisandiego.com
September
9/10 Mammoth Gran Fondo: Mammoth Lakes. 102 mi. gran fondo w/6,643 ft. of climbing; 70 mi. medio route is mostly flat w/3,601 ft. of climbing; 42 mi. piccolo w/2,340 ft. of climbing. mammothgranfondo.com
Bike Race
May
5/22 CBR Dominguez Hills Crit: Compton. Novice, Women, Masters, Pro categories. Women, Pros 1,2,3 eligible for purse $. californiabicycleracing.com
Oregon
Centuries, Fun Rides, Tours
May
5/21 Mohawk Valley Metric Century: Eugene. 50, 100 km., 100 mi. routes. A one-day OBRA license is req'd. Purchase at registration check-out. Reg. includes Fully-stocked aid stations with friendly volunteer support, post-event lunch and beverage from Claim52 brewing. A benefit for the Oregon Youth Mountain Bike League's GRiT Program, part of NICA. mohawkvalley100k.org
5/28 Art of Survival Century: Malin, OR; Tulelake. Breathe fresh air as you ride along uncrowded roads. Choose from a century, metric, 38 mi., 14 mi. family friendly; or a 22 mi. mountain bike route through the Modoc Forest. Rest stops with great food and beverages with educational components highlighting the rich history of the area. Fees includes SAG, post-ride dinner, entertainment and prizes. Discount for registering for both days. Register at SurvivalCentury.com
5/28 Petal Pedal: Silverton. 30, 50, 70 or 100 mi. rides. The 30 mi. route is flat, passes farms, fields & flowers. The 50 mi. has a little more climbing & rivers. 70 mi. route explores the broadest section of the valley w/o the climb to Silver Falls. 100 miler heads to Silver Falls State Park w/steady climbing. Ride the Williamette Valley during high bloom season! Petalpedal.com
June
6/11 Columbia Century Challenge: St. Helens. 71 mi. metric plus thru the towns of Mist, Clatskanie, and Rainier. 105 mi. century plus thru the towns of Mist, Clatskanie, Rainier, & Vernonia. Cyclecolumbiacounty.com
6/17-19 Baker City Cycling Classic: 3-day stage race. Stage 1: 71 mi. Catherine Creek has rolling challenges thru Baker & Union County. Stage 2: Fast & flat downtown TT. Stage 3: Criterium. Stage 4: Anthony Lakes Tour d'Horn. bakercitycyclingclassic.com
6/18 Gorge Ride: The Dalles. Ride the historic Columbia River Highway. The ride is an out-and-back along 19.25 mi. of the historic highway and state trail west to the Senator Mark O. Hatfield West Trailhead, just east of Hood River. Hcrh.org
July
7/9 Tour des Chutes: Bend. 25, 50, 75 100 mi. All the rides have some climbing: 25 mi. a canyon climb; the 50 mi. route includes rolling terrain with terrific mountain views along the Twin Bridges Loop. The 75 mi. & 100 mi. rides use 18 mi. of the Sisters-Smith Rock State Scenic Bikeway. tourdeschutes.org
7/16-17 Seattle to Portland (STP): 206 mi. The largest, most iconic and fully supported group ride in the Pacific Northwest, with up to 8,000 riders pedaling from Seattle to Portland over one or two days. Reg. fee includes luggage transport, SAG support, five free food and hydration and aid stations, mechanical and medical support, camping at halfway point in Centralia, WA, on grounds of Centralia College. cascade.org
August
8/28 Monster Cookie Metric Century: Salem. The route is generally flat with a few short hills and follows much of the Willamette Valley Scenic Bikeway. Participants desiring a shorter ride can ride to the first rest stop and back for a 29-mile ride. Salembicycleclub.org
September
9/4 Vineyard Tour: Roseburg. 16, 30, 50, 66 & 100 mi. routes in Umpqua Valley Wine Country. Smooth, well-marked, lightly traveled roads, SAG, great rest stops and additional social rides for registered riders. Entry includes $20 voucher for restaurants/wineries. Spend the weekend & enjoy wine tasting, gourmet dining, hiking, fishing & biking! thevineyardtour.com
9/24 Ride the Rogue: Palmerton Park, Rogue River. 20, 40, 67 mi. loop rides. All the rides have plenty of rest stops so you can ride light, and as fast or casual as you like! All proceeds support the development of the Rogue River Recreational Corridor and Greenway project. Ridetherogue.com
Gran Fondos
June
6/4 Oregon Gran Fondo: Cottage Grove. The 3rd event in the Oregon Triple Crown series. A big day on the bike, no matter your level, for two all-road routes or two mixed-surface routes. Timed, supported, & fun whether you are racing it or simply riding it to finishmudslingerevents.com
Nevada
Centuries, Fun Rides
September
9/11-18 Human Powered Speed Challenge: Battle Mountain. Teams from around the globe race the fastest bicycles in existence attempting to break the human-powered land speed record (currently 89.59 mph). Attendees can see the bikes up close and meet the riders, or even drag race themselves against the world's fastest. www.ihpva.org
Outside the Area
Centuries, Fun Rides
May
5/6-8 Gig Harbor Tour Lite: Gig Harbor on South Puget Sound, WA. Three days and three routes from Gig Harbor on South Puget Sound, with views of scenic coves, Mount Rainier, and the Olympic range. Riders will enjoy low-traffic roads that explore the Kitsap Peninsula and cross the Tacoma Narrows Bridge, with a ferry ride on Day 3 to and from Vashon Island to ride the length of this rural, scenic island. $170 non-member, $150 for Cascade members, $70 for youth. Fee includes nacks and lunch stop each day. Cascade Bicycle Club, cascade.org
5/14 Volcano Fire Road 120K: Veyo, UT. 75 mi., 6,300 ft. of climbing that winds around mountains, trees, & lakes. 56% dirt, 44% pavement. planetultra.com
June
6/4 Flying Wheels Summer Century: Marymoor Park, Redmond, WA. 50, 70, and 100 mi. options. Ride the rural country roads and verdant farmlands of Western Washington's Snoqualmie Valley, passing through forests and along riverbanks just a short drive east of Seattle. $70 non-member, $80 for Cascade members, $30 for youth. Fee includes food and water stops, SAG support. Cascade Bicycle Club, cascade.org
July
7/31-8/6 Ride Around Washington (RAW): Cheney & Chewelah, WA. 450 mi. over six days. Fully supported weeklong deluxe camping tour of rural eastern Washington, with three catered meals per day, hot showers, and beer from Fremont Brewing. A Cascade favorite, more than 50% of riders are returnees. $1,200. Fee includes all meals, camping spots, catered hot breakfasts and dinners, beer, baggage vans, SAG and mechanical support, evening entertainment, wine tastings, and lots of personal attention. Cascade Bicycle Club, cascade.org
September
9/30-10/2 Walla Walla Tour Lite: Walla Walla, WA. Three days, three routes of 32 to 85 mi. Enjoy Washington wines and tour the farmlands and rolling hills of southeastern Washington on this fully supported three-day tour that starts and ends each day in Walla Walla, home to Whitman College and with multiple vineyards and tasting rooms nearby. Lots of opportunities for post-ride wine tastings and winery tours. Non-member $170, Cascade member $150, youth $40. Fee includes lunches, snacks, hydration and mechanical support. Cascade Bicycle Club, cascade.org