Northern California
September
9/11 Gold Country Challenge: Grass Valley/Nevada City. Ride beautiful and historic back roads of Nevada County's gold country along the scenic Yuba River. Road rides include challenging 100, 75, 55 and 35 mi. Gravel rides include challenging 49 and 29 mi. options. Excellent route support. Enjoy a post-ride meal and beer under the pines. Stay for the downtown Nevada City Brewfest Saturday / evening and the Nevada City Classic pro ride on Sunday. Grass Valley Rotary and Big Brothers/Big Sisters of Northern Sierra. Register early for discounts. rotarygoldcountrychallenge.com
9/12 America's Most Beautiful Tour de Tahoe: Stateline, NV. 72 mi. & 35 mi. boat cruise/ride option. Online reg opens in July. For more info: BiketheWest.com
9/12 Grizzly Peak Century: Campolindo High School, Moraga. 52, 75 hilly mi. A scenic ride in the East Bay hills with an optional loop north to Martinez. Fee includes: rest stops with food, lunch, route sheet, map, route marking, SAG. www.grizz.org/century
9/26-10/2 30th Annual OATBRAN: One Awesome Tour Bike Ride Across Nevada. Fully Supported 420 mile multi-day, Tour on America's Loneliest Road - US Hwy 50. Online reg. opens 3/1. Limited to 40 participants For more info: BiketheWest.com
October
10/2 Marin Century: Stafford Lake Park, Novato. Distances: 27 mi., 37 mi., 50 mi., 86 mi., 96 mi., 122 mi. Six road routes via the rolling hills of Marin County. Reg. includes Lunch, SAG, Maps, water bottle, Rest Stops, Post-Ride Food, SWAG. marincyclists.com
10/2 Sacramento Century Challenge: Capitol Mall, Sacramento. 2 options: 1. In person bike ride on Saturday thru the scenic Delta wine region. Fun and flat distances: 100 mi., 63 mi., 36 mi., 16 mi. At this time we plan to have our Post Ride Festival with live music, great food and beer and wine vendors. 2nd option: Do a self-directed physical activity of your choice from Friday, 10/1-5. Get out and walk, run, hike, bike or swim! Any physical activity of your choice counts! Reg. for both options opens 6/1. SacramentoCentury.com
10/2 Konocti Challenge: THE FINAL RIDE Skylark Shores Resort, Lakeport. 20, 40, 65, 85 mi, and back for the final year, the 100 mi! The 65, 85 mi. and 100 mi routes follow the north and east rim of Clear Lake and wind into the foothills of the south and west, offeringvviews of the lake and vineyards. The 40 mi. route follows Clear Lake into the vineyard region of Finley. This Final Ride is a 4-day party: Come on Thursday & stay to Monday! Live music, wine tours and tastings, special events. Reg. includes the rest stop competition, SAG and end-of-ride BBQ with two live bands and expo on the lake shore. www.konoctichallenge.com
10/3 38th Annual Mt. Diablo Challenge: Monte Vista High School, Danville. Iconic 11.2 mi. ride climbs 3,249 ft. to the summit of beautiful Mt. Diablo. The road is closed to cars during the event. All ages, skill levels, bike types and teams are welcome. Prizes awarded to King and Queen of Mountain & age groups. Individual times. Net proceeds benefit Save Mt. Diablo & Mt. Diablo Interpretive Center. Reg. includes BBQ lunch, snacks, prizes and more. Register by 9/27! www.mountdiablochallenge.org/
10/7-9 Sea Otter Classic - Circuit Race: Laguna Seca, Monterey. Professional/CAT 1/CAT 2/CAT 3/CAT 4/ CAT 5 & age classes. Course utilizes Weathertech Raceway Laguna Seca, an 11-turn, 2.4 mi. with 108' elev change closed circuit. Finish features climb to the Barloy Canyon Rd. summit. seaotterclassic.com/amateur-racing-2021-2/
10/8-10 Sea Otter Classic – Road Race: Laguna Seca, Monterey. Race multiple laps of a 7-mi. loop in Fort Ord National Monument. Race distances vary by ability and age category. Categories differ each day. Finish features a climb to the summit of Barloy Canyon Rd. Reg. open Nov. 4. NO RACE DAY REGISTRATION, NO EXCEPTIONS! Route available at www.trailforks.com/route/road-race/. seaotterclassic.com/amateur-racing-2021-2/
10/9 Sea Otter Classic Gran Fondo Carmelo: Laguna Seca, Monterey. 91 mi. roll thru the Salinas Valley wine country. All ages and abilities of cyclists, including eBikes and recumbent cycles, are welcome. Registered participants will receive SAG, one aid station, post-ride lunch & massage. seaotterclassic.com/gran-fondos-tours/
10/9 Sea Otter Classic Gran Fondo Pacifico: Laguna Seca, Monterey. 49-mi. oceanside ride. All ages and abilities of cyclists, including eBikes and recumbent bicycles are welcome. SAG, post-ride lunch & massage. seaotterclassic.com/gran-fondos-tours/
10/16 Foxy's Fall Century: Davis. 100 mi., 100 km., flat 50 km. routes. Fully supported rides along the lakes, orchards & hills of Yolo, Solano, & Napa Counties. DavisBikeClub.org
10/24 Cycle of Hope: Palo Alto. Participate at your comfort level. The in-person event offerds courses at every skill level from a kids ride to a full century. Participate on your own or in a small group, with a virtual ride, walk, run, hike, etc. from 10/1-24. You'll get great swag, a great experience, while supporting Habitat for Humanity East Bay/Silicon Valley! Reg. at HabitatCycleofHope.org. SAVE 20% with code CYCLECA
10/30 Tour de Lincoln: McBean Park, Lincoln. Metric Century, Half Metric Century, and Quarter Metric Century. Pre-Register before October 28 with Active.com (no processing fees will be charged). 100k $65; 50K $55, 25K $45. After October 28, add $10. Fee includes continental breakfast, route maps, well-stocked rest stops w/food and potties, SAG, great post-ride BBQ. T-shirt available for $15. Helmets required. Friday night packet pick-up with pasta dinner $15. Visit TourdeLincoln.org/.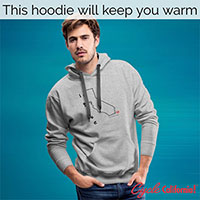 November
11/6 20th Annual Country Coast Classic: Pinedorado Grounds, Cambria. 25, 50, 75 mi. Three-Quarter Century out-and-back ride south along Hwy 1 & east along Hwy 46. Half Century: Riders head north on Hwy 1 to Ragged Point & back. Quarter Century: Riders head north on Highway 1 to a rest stop just north of the elephant seals viewing area, where they turn around and ride back to the Pinedorado Grounds. Fee includes lunch, rest stop, SAG, cue sheets, post-ride barbecue and pub, live music. There is day-of reg. www.countrycoastclassic.org CountryCoastClassic.org
Southern California
October
10/16 Solvang Double Century & Double Metric: Buellton. 193 mi (11,800 ft. elev. gain)., 124 mi..(6,900 ft. elev. gain). 2 start times: "Mass" start at 7am (riders who plan to finish in under 14 hours and Double Metric riders.) Those who need more than 14 hours start 5 a.m. (if you need 15-17 hours) or 6 a.m. (if you need 14-16 hours). planetultra.com
10/23 Ride Santa Barbara 100: Leadbetter Beach. 34 mi., 2,200 ft. elev., 62 mi. coastal route, w/4,000 ft. elev. & 62 mi. Gibraltar Challenge w/7,000 ft. elev. 100 mi., w/9,000 ft. elev. routes. All riders receive a T-shirt, bike bottle, sponsor goodies, aid station support and a post-ride meal. www.ridesb100.com
10/31 Finish the Ride Santa Clarita: Heritage Park. 12 mi. ride/roll; 25 mi. Tour de River, 62 mi. metric. Routes. For info, email Events@StreetsAreForEveryone.org or call (844) 884-7233, ext. 801.
November
11/6 Bike the Coast: Oceanside Pier. 15, 25, 50, 100 mi. routes along the coast. Ride historic Hwy 101 or enjoy a 7 or 15 mi. family ride. Enjoy San Diego's beautiful coastline & celebrate right on the water at the post race party. bikethecoastsd.com
11/13 Ride the Point 2021: Liberty Station, San Diego. 6 mi. flat course, 25 mi. enthusiast ride, 62 mi. metric. Ride the hidden, unridden, & forbidden Point Loma for pancreatic cancer research. Ridethepoint.org/
11/20 Death Valley Century: Furnace Creek. 50, 100 mi. out-&-back. First 50 mi. out-&-back to Badwater. 2nd 50 is a loop up to Hell's Gate & back. 4,500 ft. of climbing. Planetultra.com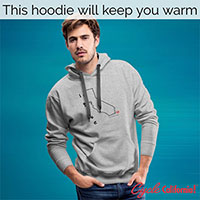 Oregon
September
9/5 Vineyard Tour: Roseburg. 15, 30, 50, 75 or 100 mi. options thru the Umpqua Valley Wine Country. Experience smooth, well-marked, lightly traveled roads. SAG & great rest stops. Spend the weekend & enjoy the wine tasting, gourmet dining, hiking, fishing & biking! thevineyardtour.com
9/11 Ride the Rim: Crater Lake. Experience a vehicle-free way to ride Crater Lake National Park with 25 mi. and 3,500 feet of climbing. With FREE registration, 5 rest stops, bike corrals and the beauty of Crater Lake – what more could a rider want. (Park fees still apply.) Register today! RideTheRimOregon.com
9/18 Ride the Rogue: Palmerton Park Arboretum. A ride from Rogue River thru Gold Hill. 3 routes, well stocked rest stops and mechanical support, with the option of a great BBQ meal at the park on your return. ridetherogue.com/
9/18 Ride the Rim: Crater Lake. Experience a vehicle-free way to ride Crater Lake National Park with 25 mi. and 3,500 feet of climbing. With FREE registration, 5 rest stops, bike corrals and the beauty of Crater Lake – what more could a rider want. (Park fees still apply.) Register today! RideTheRimOregon.com
Nevada
September
9/11 Stetina's Pay Dirt: Carson City. Race on the gravel of the Pine Nuts Mountains. The course is best suited for a gravel bike. A hardtail mountain bike will do if you have fast tires. We recommend having tubeless, 38c or larger tires with some tred. Stetinaspaydirt.com
October
10/9 Tri States Gran Fondo: Mesquite. Experience 3 states: Nevada, Arizona, & Utah in one day! Gran Fondo: 54 mi. w/2,500 ft. elev gain. Ultimo Fondo: 112 mi. 8,000 ft. elev. gain. Planetultra.com